Greg Bartholomew

---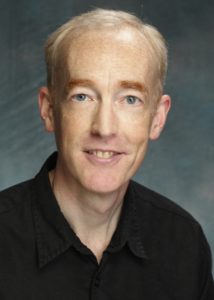 The music of award-winning composer Greg Bartholomew is frequently performed across North America and in Europe, Australia and New Zealand. NPR classical music reviewer Tom Manoff called Bartholomew "a fine composer not afraid of
accessibility."
Winner of the 2013 Cheryl A. Spector Prize (for Summer Suite), the 2012 Spector Prize (for the First Suite from Razumov), the Silver Platter Repertoire Award (for The Tree), and First Place in the 2006 Orpheus Music Composition Competition (for Beneath the Apple Tree), Bartholomew was also awarded the Masterworks Prize from ERM Media in 2005 and 2006. A two-time Finalist for the American Prize in Choral Composition (2012 and 2013), Bartholomew was the 2012/2013 Composer
in Residence for the Cascadian Chorale.
Born in St. Paul, Minnesota, in 1957, Bartholomew studied trombone at John Muir Elementary School and piano at Cornish College of the Arts before earning degrees from the College of William & Mary in Virginia and the University of Washington.
He later sang with Seattle Pro Musica for more than fifteen years, and studied violin with Teo Benson.
Commercial recordings of his works are available by the Czech Philharmonic, the Kiev Philharmonic, the Esoterics, Connecticut Choral Artists, the Ars Brunensis Chorus, the Langroise Trio, trumpeter James Ackley, and cellists Suzanne Mueller and Ovidiu Marinescu. Sheet music is available from ART OF SOUND MUSIC, ARS NOVA PRESS, IMAGINE MUSIC, ORPHEUS MUSIC and BURKE & BAGLEY.
For further information visit gregbartholomew.com.