LONDON,
21 - 25 FEB 2017
The Masterclass will take place in London, city rich of opera, music and art
for CONDUCTORS
& SINGERS
The Masterclass is open to conductors and singers of any nationality
---
YOUR CONDUCTING PROFESSOR
---
Simone Fermani
---
Guest Conductor at State Opera and Ballet Theatre "Natalia Sats" of Moscow, Conductor and Professor of Conducting and Sight Reading at Conservatory of Milan. Simone Fermani is also the direct descendant of Giuseppe Verdi and Giuseppina Strepponi.
As guest conductor, Simone Fermani was invited by: Youth Orchestra of National Academy "Santa Cecilia" of Rome; Haydn Orchester of Bolzano; Orchestra of Lyric Theatre of Cagliari; Orchestra "Capella Cracoviensis" of Kraków (Poland); Orquesta Sinfonica de Santa Fè (Argentina); Symphony New Brunswick (Canada); Symphony Orchestra of the National Opera Theatre of Maribor (Slovenia); Symphony Orchestra "Gioachino Rossini" of Pesaro (Italy) .
He also was invited to conduct at: Montreal, Ottawa (Canada); Bangkok (Thailand); Würzburg (Germany); Strasbourg, Belfort (France); Neuchatel (Switzerland); Murcia, Cartagena, Santander – Palacio de Festivales (Spain); Rome – Terme di Caracalla, Florence, Milan (Italy); Belgrade (Serbia).
Please read more here: Official website
Italian Opera is rich of traditions. Many of the wonderful arias, duetti, concertati or scenes include elements not written in the score, but anyway requested when conducting or singing.
Rallentando, accelerando, fermata when not required, different pitches or lines to sing are just some examples of the differences between what is requested to perform and what is actually printed on the score.
This is because Italian Opera has always been a living thing. Where modifications happen in no time, due to stage director requests or for other different reasons and the conductor and the singer should be ready to adapt as quickly as possible to every sudden change.
ACTIVE
STUDENTS
---
Maximum 10 Singers
and 10 Conductors will be selected
---
90+ MINUTES
OF TIME
---
Total time of practice with the teacher and the piano collaborator
---
NO AGE
LIMIT
---
Conductors and Singers of any age can submit their application
---
EXTERNAL
PARTICIPANTS
---
Anyone can enjoy the course.
Reserve your place now.
---
COURSE
LANGUAGE
---
The master class will be
given in English and Italian
---
FINAL
CERTIFICATE
---
The certificate will be given to any student (min. required)
---
WELCOME TO
LONDON
YOUR NEW HOME
FOR THE NEXT 5 DAYS
TRAVEL, ACCOMMODATION & MEALS
Travel, accomodation and meal costs must be arranged, reserved and covered by each participant.
VISA, HEALTH AND INSURANCE
If required, the student should get the VISA by him/herself. We also recommend getting a health insurance as well.
MEET YOUR NEW
PRACTICE ROOM
REPERTOIRE
---
SCORES
Each participant must procure his/her own scores. We highly recommend Ricordi Edition to facilitate the work with conductors, singers and pianist.
REPERTOIRE
A selection of Arias, Concertato, Recitativo, Scene, Duetti e Terzetti will be taken from the most famous works of Giuseppe Verdi. Please note that the final program will be selected and decided by the Conducting Teacher after the deadline. The selection of the repertoire will be based on the number of the active singers and conductor selected.
Please see the table below for a detailed view of the repertoire:
---
GENERAL PROGRAM
---
GENERAL PROGRAM
Please find below the general program in its short version. A detailed version will be given to the active participants on the first day:
Tuesday 21st February
Collective, 110 Hampstead Road, London NW1 2LS
14:30 – 15:00 :: Students registration
15:00 – 15:55 :: Introduction and lecture
15:55 – 16:10 :: [short break]
16:10 – 17:00 :: Scheduling of the masterclass workshop days and repertoire
Wednesday 22nd, Thursday 23rd, Friday 24th February
Peregrin's Pianos, Room 3, 137A Gray's Inn Rd, London WC1X 8TU
10:00 – 12:45 :: Opera Workshop (with a 15 minutes break)
12:45 – 13:45 :: Lunch Break
13:45 – 16:45 :: Opera Workshop (with a 15 minutes break)
Saturday 25th February
Collective, 110 Hampstead Road, London NW1 2LS
10:00 – 11:30 :: Final lecture with Certificate giving ceremony
11:30 – 12:30 :: Buffet, brunch & photographs.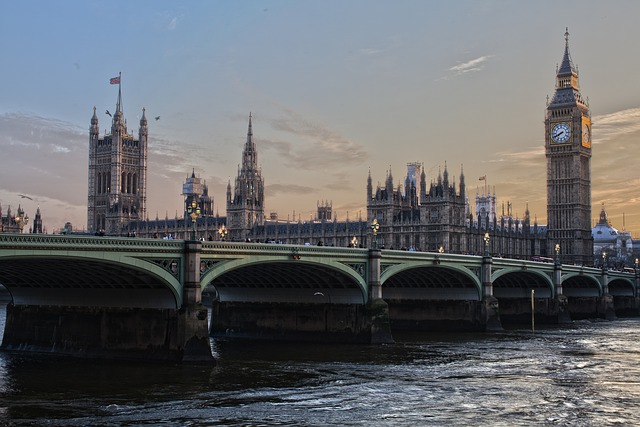 ---
---
Application fee: £15.00 (non refundable)
Participation fee (for Active Participants): £ 580.00
Auditors (limited availability):
admitted only on 22nd, 23rd, 24th February
£ 75.00 per day or
£ 55.00 per day If before December 20th
Book for 2 days and get 15% off, or
Book for 3 days and get 25% off.
To reserve your place now: Just send us an email
NOTIFICATION OF ACCEPTANCE: 
Upon acceptance, a minimum of £290.00 non-refundable deposit must be made in order to secure your place. This payment should be made in British Pounds (GBP) via a bank-to-bank transfer. To avoid multiple bank service charges, we recommend to pay the balance in full in advance. Our Bank details will be emailed to the selected participant upon acceptance. The final balance is due 5th February 2017. Registrations will only be proceeded once the £290.00 deposit has been received by RMN Music Ltd. 
CANCELLATION:
Please note that the masterclass will take place only upon reaching the minim number of active participants required. If the masterclass is cancelled due to the minimum number not reached you will get refunded of participation fee. The application fee cannot be reimbursed.
If for any reason the active participant decides to cancel/withdrawn his/her participation, he/she will have to pay the total amount anyway, and no reimbursement of participation fee will be possible unless his/her place is filled by applicants on the waiting list or other potential participants (the application fee will not be reimbursed).
 
If unsure of for further assistance please contact us.
ADDITIONAL CONDITIONS:
We reserve the rights to make any necessary changes to the course content, to the program, the repertoire, the guidelines and terms and conditions if needed without giving prior notification to potential participants. A change does not infer any right to withdraw from the masterclass or to claim any compensation or reimbursement. Registration is binding upon receipt of the application form by us (RMN Music Ltd).
CONDUCTORS
& SINGERS
The Masterclass is open to conductors and singers of any nationality
LONDON,
21 - 25 FEB 2017
The Masterclass will take place in London, city rich of opera, music and art
DISCOVER RECENT CONTEMPORARY RELEASES
---